NEW WISPR by IOLITE coming soon!
A new iolite is coming in June….
28.04.2011 / NEW WISPR by IOLITE coming soon!
News – iolite WISPR by IOLITE is the new generation of IOLITE portable vaporizers. We enlisted the help of San Francisco design firms Thing Tank and Sequitur Creative to help us create the next generation of portable vaporizers. The WISPR represents a complete re-working of the technology that made the IOLITE an instant best-seller. It's elegant, effective, and truly design-forward.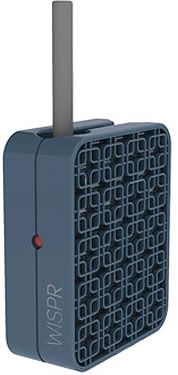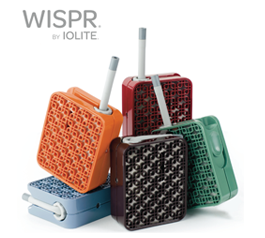 WISPR Vaporizer Includes:
# 1 pc. WISPR Vaporizer
# 1 pc. Butane
# 1 pc. Flexible Mouthpiece
# 1 pc. 7 Dot Filling Chamber
# 1 pc. Replacement Heater Mesh Screen
# 1 pc. Moisture Condenser
# 1 pc. WISPR Vaporizer Instruction Manual
WISPR Vaporizer Introduction
WISPR Vaporizer is the second generation of Iolite portable vaporizers.
Olgesby & Butler has taken the best-selling Iolite and enhanced it.
They've thrown in more style, maintained the exceptionally high quality materials and brought innovation to new heights.
These days the WISPR Vaporizer is all about unique style, effortless enjoyment and smokeless freedom.
WISPR Vaporizer History
The WISPR Vaporizer was designed and built completely in Carlow, Ireland by Oglesby & Butler Ltd. Since their inception in 1984 Oglesby & Butler Ltd, have been manufacturing gas powered portable devices.
With more then 27 years of reliable and intimate knowledge in the field of portable heat controlled units, Oglesby & Butler introduces it's second generation of portable freedom.
How the WISPR Vaporizer Works
Just as portable as ever, the WISPR Vaporizer features an upgraded patented butane delivery system and mouthpiece, so you enjoy the best possible experience, time after time.
The new body's grill design means that you can, stand the WISPR Vaporizer up, hold it anyway you choose and check the butane fuel level whenever you want.
The WISPR Vaporizer delivers a smooth and consistent flavour through Iolite's unique vaporization process.
The WISPR Vaporizer is quick to start up and so light and discreet it gives you pure freedom.
With the WISPR Vaporizer fuel level window you'll always know the best to time to top-up the butane.
WISPR Vaporizer Patented Technology
The WISPR Vaporizer is powered by butane gas, it fills with a minimal amount and holds a charge which allows for continuous vaporization for up to 3 hours.
The WISPR Vaporizer contains a patented flameless gas catalytic heater & thermostat.
WISPR Vaporizer Temperature Controller
Maintaining an optimal vaporization temperature of 374° F / 190° C + – 5°, the WISPR Vaporizer utilizes a bi-metal regulator that is thermostatically controlled.
An isolated chamber within the WISPR Vaporizer contains the catalytic conversion, this allows the butane to heat the unit to the optimal temperature. This all happens while expelling the butane as harmless water vapor through the escape ports.
Manufacturing of all iolite Vaporizers adhere to ISO: 9001 – 2001 strict quality guidelines.
7:10 am | by admin
2 Responses to "NEW WISPR by IOLITE coming soon!"